Newcrest Mining's Cadia East Orebody at its Cadia Valley Operations, south of Orange, in New South Wales was planned to be the large block cave in the world. Part of this work includes the establishment of an access decline. With a total of 9.6km of development required to be completed by the end of 2008, there was a need to focus on rapid development techniques for the single heading decline using proven technologies from around the world.
Cadia East has been one of the first projects to introduce an Emulsion charge system with string charging capability and Atlas Copco's long round development drill technology from Europe, capable of pulling 6m rounds, to Australia. This has been married with Atlas Copco's 3038 Drifter, ABC Total – Automated drilling capabilities.
The 3038 drifter has a penetration rate twice that of its predecessor, the 1838 ensuring no increase in drill time, despite a longer round.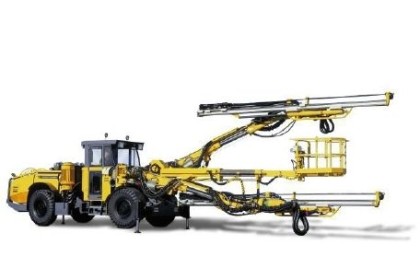 ABC Total is used in conjunction with face pattern design software, facilitating exact positioning of hole collars, lengths and lookouts for accurate drilling and repeatability.
Emulsion charging has the benefits of reduced manual handling exposure to the operator; has a higher shock energy compared to Anfo; allows charging of wet holes; has variable string loading capabilities via an automated hose retraction system, for perimeter control and has reduced fume generation allowing faster re-entry.
As the only engineer skilled in these rapid development technologies using a dedicated development team we were poised to take single heading rates to new levels achieving Australian record levels of approx. 300m/month.